Car Interior Repair
When it comes to maintaining the overall appearance and value of your car, paying attention to the interior is just as important as taking care of the exterior. Over time, daily wear and tear can take a toll on your car's interior, leaving behind unsightly damages like scratches, stains, and tears. That's where car interior repair comes in.
Car interior repair involves a range of techniques and services aimed at restoring the beauty and functionality of your vehicle's interior components. Whether you have damaged leather seats, a cracked dashboard, or a torn headliner, professional technicians can work their magic to make your car look brand new again.
From repairing upholstery to fixing damaged trim panels or even refinishing leather surfaces, experts in car interior repair have the skills and tools necessary to tackle a wide variety of issues. By utilising specialised techniques and high-quality materials, they can seamlessly restore your car's interior back to its original condition.
Don't let minor damages diminish the comfort and aesthetics of your vehicle's interior. Turn to car interior repair specialists who have the expertise needed to revive every aspect of your car's cabin. With their help, you'll be able to enjoy an immaculate-looking automobile that feels as good on the inside as it looks on the outside.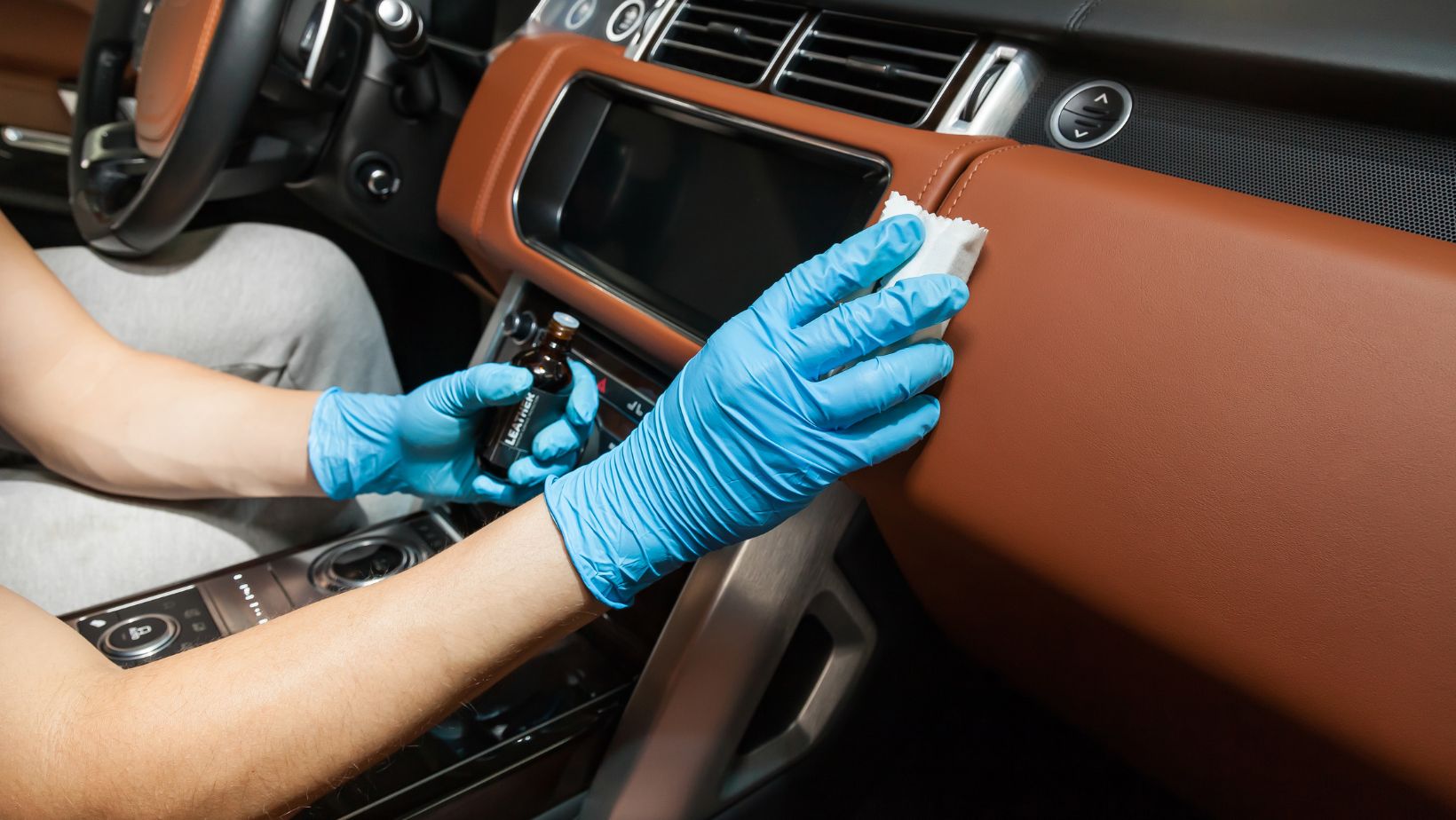 Identifying Common Car Interior Issues
When it comes to car interior repair, it's important to be able to identify common issues that may arise. Here are a few key problems that you might encounter:
Torn Upholstery: One of the most common car interior issues is torn upholstery. This can happen due to wear and tear over time, or as a result of accidents or spills. It not only affects the aesthetics of your car, but can also lead to discomfort while driving.
Faded or Discoloured Seats: Over time, exposure to sunlight and other environmental factors can cause the colour of your car seats to fade or become discoloured. This can make your car look older than it actually is and diminish its overall appeal.
Cracked Dashboard: Another common issue is a cracked dashboard. Extreme temperatures and prolonged exposure to sunlight can cause the dashboard material to crack and deteriorate over time.
Stained Carpets: Spills and accidents happen, and sometimes they leave behind stubborn stains on your car carpets. These stains not only look unsightly but can also emit unpleasant odours if not properly cleaned.
Worn-out Steering Wheel: Constant use of the steering wheel can lead to wear and tear, causing it to become worn-out or even develop cracks. A damaged steering wheel not only affects the appearance but also compromises safety while driving.
Faulty Electronics: Modern cars often come equipped with various electronic components such as infotainment systems, climate control panels, or power windows that may malfunction over time due to wiring issues or component failure.
Interior Odors: Lingering odors inside your car can be quite bothersome for both you and your passengers. These odors may be caused by mold growth, food spills, cigarette smoke, or even pet dander.
Final Thoughts
It's essential to promptly address these issues to maintain the comfort, aesthetics, and value of your car. Depending on the severity of the problem, you may be able to tackle some repairs yourself or seek professional assistance for more complex issues.
By being aware of these common car interior issues, you can take proactive measures to prevent them or address them promptly before they worsen. Remember that regular maintenance and care can go a long way in keeping your car's interior looking its best.